Effective Communication
To design and build a building, there are thousands of conversations that happen. Each conversation offers opportunities for engagement, exploration, discovery, enjoyment, and insight—and also for misunderstanding and conflict. Which is why we rely on effective communication address challenges and create positive outcomes.
The following are the key elements of communication that we follow from the beginning to the end of our work.
Understanding and Discovery:
Listening, including eliciting and inquiring through meaningful questioning, is critical throughout the design process in achieving client and team vision, needs and desired outcomes.
Exploring and offering options:
Suggesting creative ideas, alternatives, and solutions—both verbally and in drawings— allows us to open essential dialogue to create the best design solutions for our client's vision, needs and desires.
Building Trust:
Trust among the design and construction team and managing requests, promises and commitments is essential throughout all work for satisfaction and success.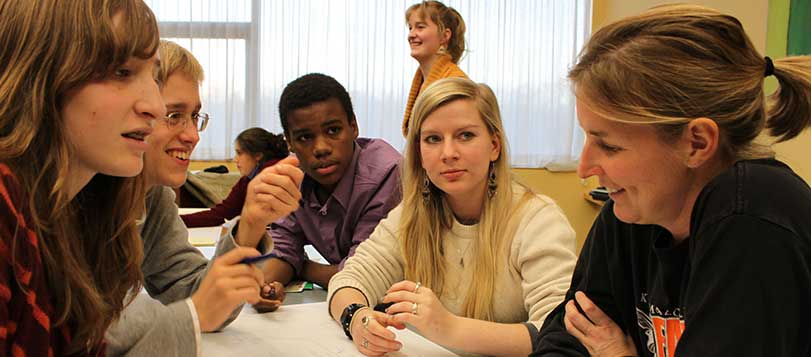 Alignment:
Moving conversations forward to generate consensus, alignment and agreement to meet mission, goals, and programmatic requirements.
Documentation of decisions:
Accurately recording concerns, conversations, suggestions, and agreements is critical, so that decisions are clear and implemented—and all participants are accountable.
These key elements of communication form the basis of our design process, as follows: