Virtual Benefits
For starters, our team of eight; dedicated and passionate staff members continue to work remotely, but at full capacity, while exploring and honing the skills of virtual life and business. We've learned first-hand how remote collaboration can open up new ways to work, which has the potential to increase quality and production speed, while significantly reducing our carbon footprint.
Undeniably, this is challenging to our profession, and a test for our team who so greatly values and relies on client connection, collaboration, and creativity. However, our eyes have been opened to a whole new world. We see the long-term benefits as our society transitions to an increased reliance on virtual communication.
Internal Reflection
With the majority of commercial projects on pause, this time is providing us an opportunity to take on internal projects, similar to those you're likely tackling in your own homes, businesses and communities. Case in point is the launch of our new website.
We are also expanding our technical expertise with Revit, a powerful Building Information Modeling platform, delivering maximum worker efficiency and cost savings for our office and our clients. This will both improve our quality assurance process and increase our ability to collaborate more efficiently with our clients and consultants. We are also expanding our process to include full carbon tracking services that complements our current operational energy tracking. Now, more than ever, we are looking for ways to advance our technical abilities, help support our clients, and achieve our vision of a carbon-positive future.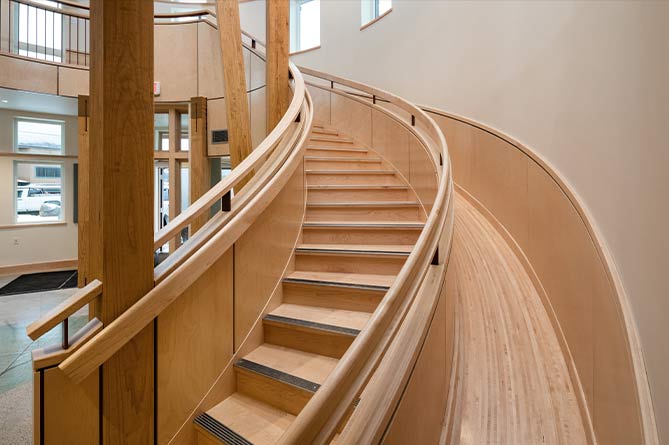 Maintain a Positive Outlook
Our mission is to learn all we can from situations like the COVID-19 crisis and to accelerate our transition to a thriving, beautiful, renewable planet for future generations and the natural world. Now, more than ever, we are a global community of one: Tightly knit, and in this together. We at Maclay Architects see this as an opportunity to refocus our shared values, purpose, missions, and actions, and hope this may leapfrog the masses towards building a renewable world that so many of us have been working towards for so many years.
These are just a few of the silver linings we've been able to garner from our current state of affairs, as we look towards the future with an optimistic view. For continued updates, we invite you to join our community through social media as we continue to share new discoveries as our future continues to evolve.
Recently Completed
We wanted to take a moment to share some highlights from 2019 and to share some of our current work underway: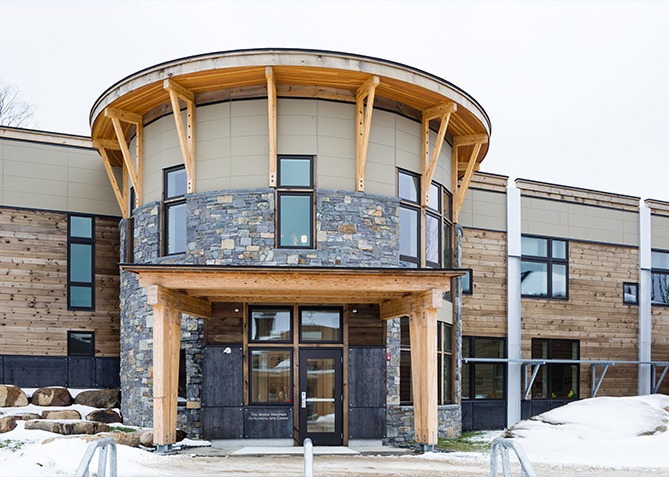 Walter Breeman Performing Arts Center at the North Country School/Camp Treetops
The recently completed net zero, state of the art facility supports the mission of the school and camp as they embark on their next 100 years of expanding student connections with the arts.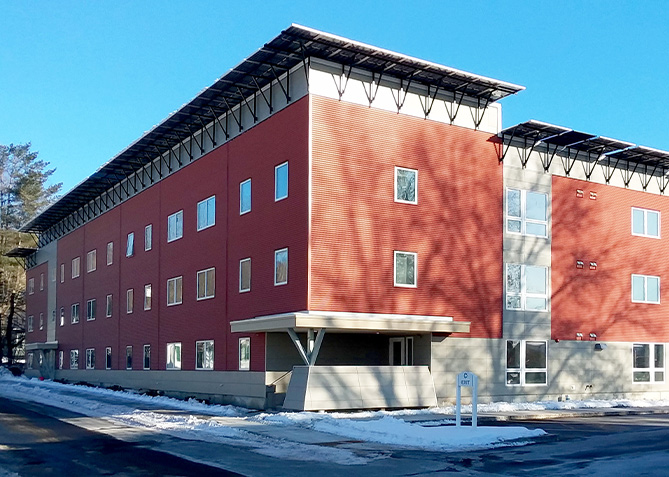 Passive House Certified and Net Zero Energy Tracy Street Affordable Housing, Twin Pines Housing
Completed in the fall of 2019, this newly PHIUS certified and net zero 29-unit affordable housing project includes all the photovoltaics required to run the building on an annual basis. It will provide long term benefit to the tenants and the owner, Twin Pines Housing.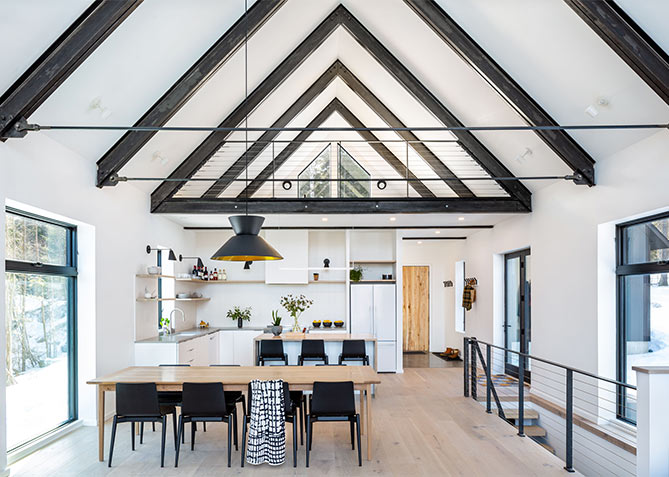 Net Zero Home, Warren, VT
This recently completed net zero ski house provides a safe place for the homeowners to work remotely during COVID-19. We are providing customized interactive services via Go To Meeting for our clients allowing us to continue to collaborate and design, while reducing our carbon footprint.
Work on the Boards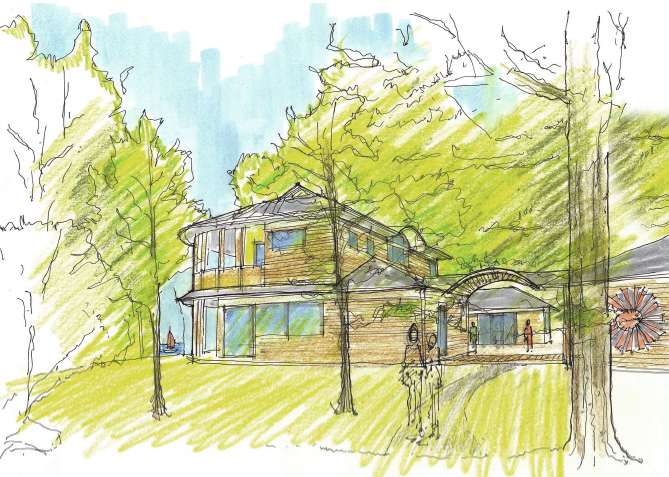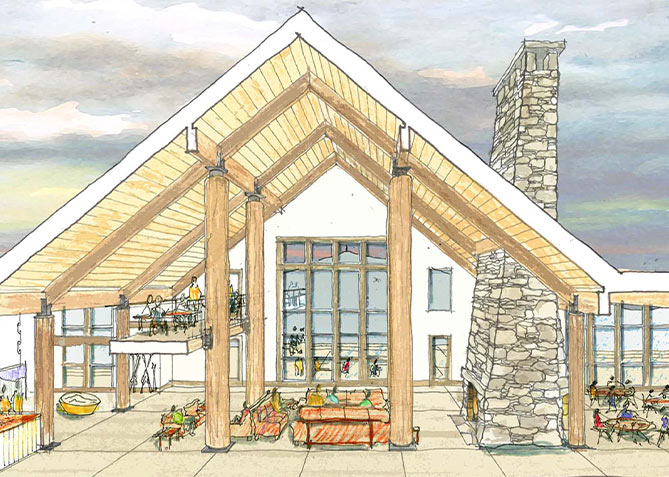 Finding Your Silver Lining: A Few Action Ideas
Here are a few ideas and actions that have been useful for past and current clients:
1. Strategic Master Planning for the new normal, that identifies incremental steps towards the final plan
2. Shovel ready projects to reduce costs and build value
3. New opportunities for donor support and funding
4. Community engagement projects celebrating and commemorating the transition to a new, positive future
5. Moving forward with innovative projects: Leading boldly with a bright path to a post COVID-19 world, planet and future
We welcome hearing from you with any silver linings you are finding or would like to explore.